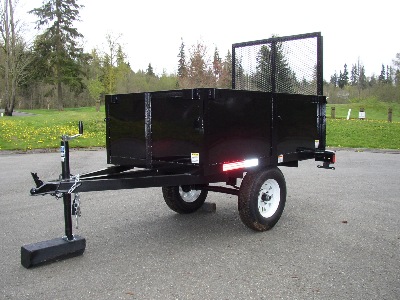 Point Edwards Condominium Association chose our company to build a special purpose trailer with a narrow track to be towed behind there Gator on narrow pathways.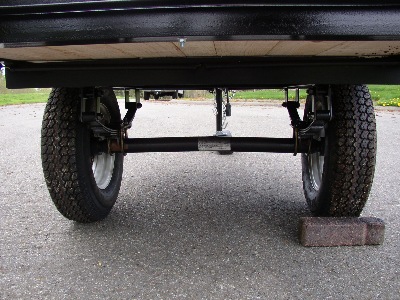 3500Lb Dexter Axle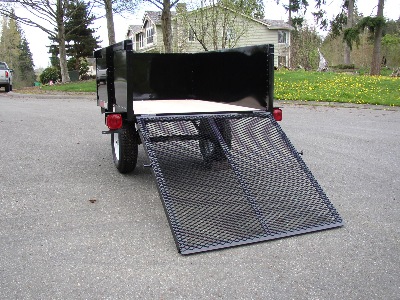 Loading Ramp gate which is removable.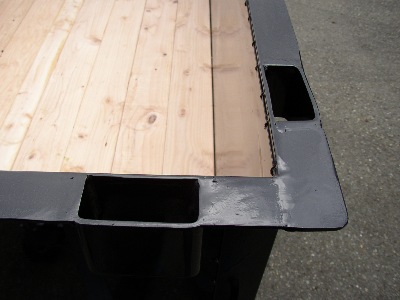 Stake pockets were added to make it possible to add taller sides for large loads.